Back
Forever Functional: A Treasury of Tips, Tricks and Techniques for JavaScript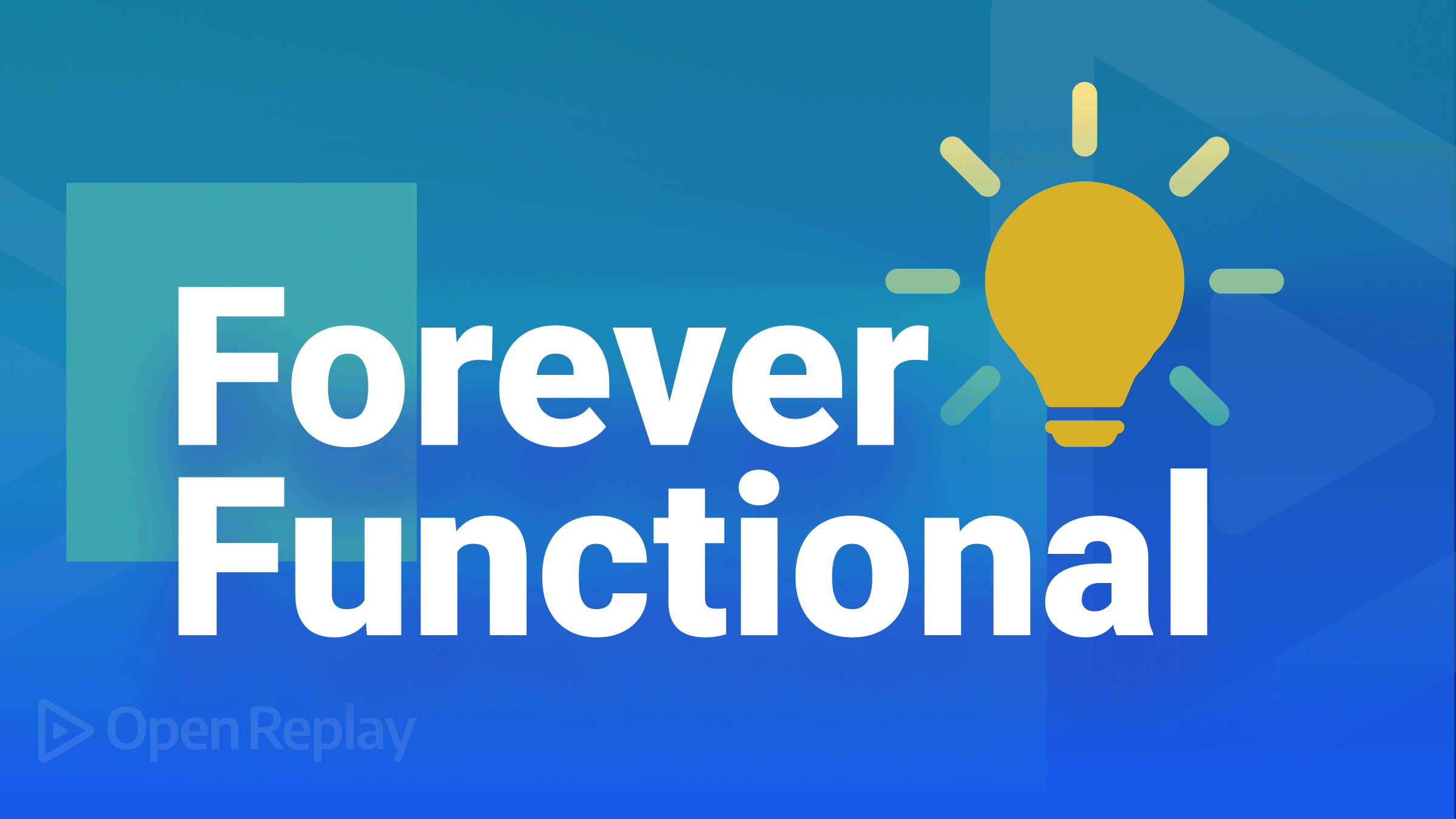 We have published several articles providing tips, tricks and techniques derived from functional programming, and applied properly they let you write shorter, clearer, easily tested and maintained code. Let's review now all the suggested enhancements for your work here.
Functions
Functions are at the heart of JavaScript programming, and the language offers many interesting (sometimes tricky!) ways to achieve higer performance, shorter code, etc.
Objects and methods
It's sometimes considered that JavaScript really isn't an Object Oriented Programming language, but the fact is that it provides all needed features for working with classes and methods, and the following list provides several good solutions to achieve clearer and safer code.
Open Source Session Replay
OpenReplay is an open-source, session replay suite that lets you see what users do on your web app, helping you troubleshoot issues faster. OpenReplay is self-hosted for full control over your data.
Start enjoying your debugging experience - start using OpenReplay for free.
Promises
Working with promises is the modern way to do async work. We have discussed the topic in several articles:
Algorithms
In this section let's mention a couple of articles that provide a lot of algorithms, with immediate application for your own code.
Frameworks
Frameworks are commonly used for both front- and back-end work, but how to properly structure your project is not easy, and these articles show you how to organize your work, to get more maintainable and testable code.
A TIP FROM THE EDITOR: Several of the articles shown here let you work in a more declarative way; learn more about this by reading our Programming - Imperative vs Declarative article.