Back
Shopify vs. WooCommerce — A Comparison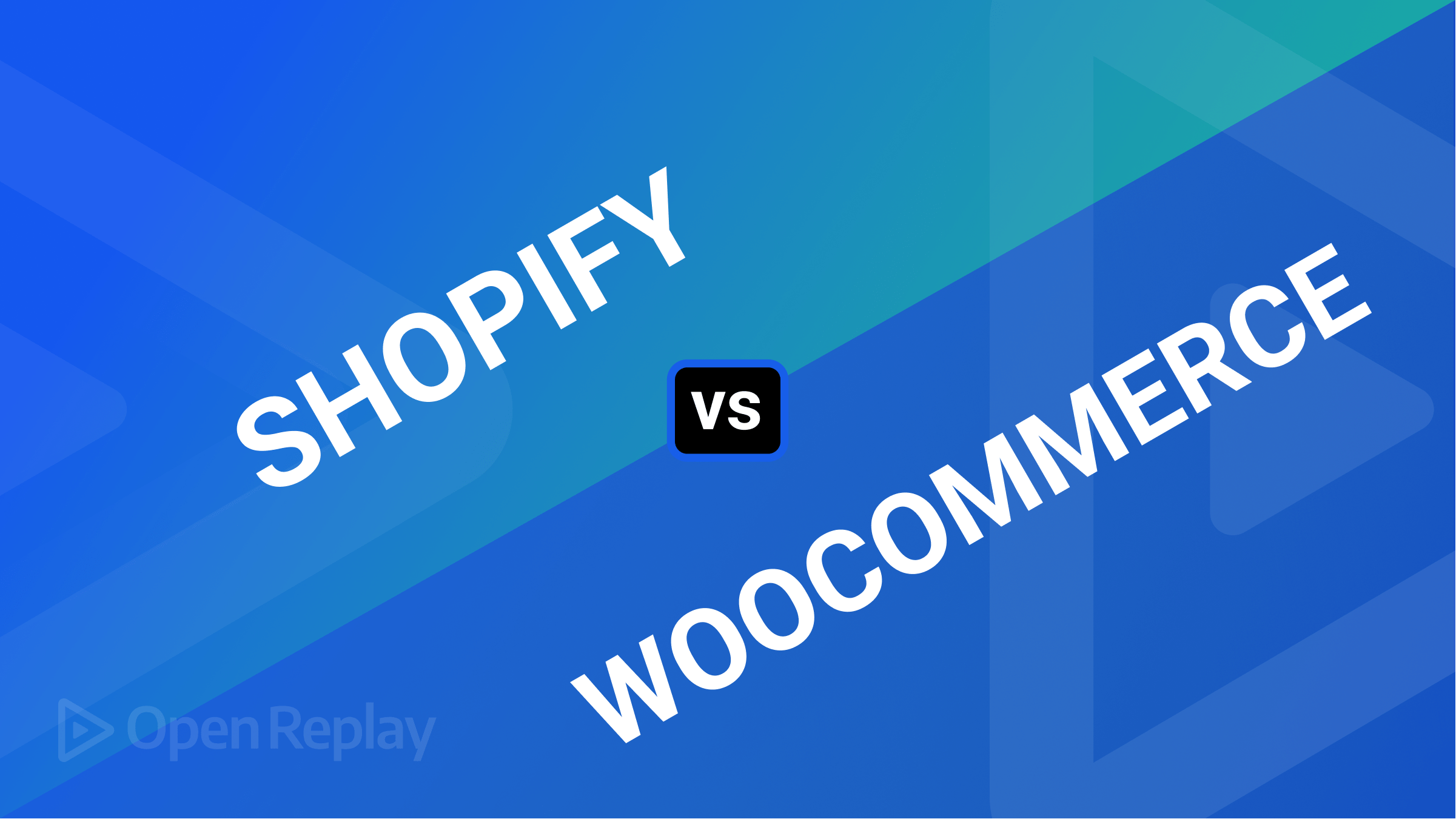 Shopify and WooCommerce are popular e-commerce platforms that enable small businesses and entrepreneurs to build online stores. Both platforms offer a wide range of features, but some key differences make them suitable for different types of online stores and eCommerce projects. Regarding widespread usage, WooCommerce took the lead in 2022. According to Statista, "WooCommerce was the worldwide leading e-commerce software platform in 2022."
Still, Shopify was highly used in 2022. According to Demandsage, "Nearly 649 million people made a purchase from a Shopify store in 2022 alone."
Since these two platforms are popular, we will examine how they compare. This article will help you decide which is best for your eCommerce projects.
What is Shopify?

Shopify is a cloud-based, multichannel eCommerce platform that enables businesses to create and manage an online store for selling products, accepting payments, and shipping orders. It provides a range of customizable templates, tools, and features to help merchants easily set up and run an online store.
With Shopify, merchants can build and make the necessary customizations for their online store. They can also sell products in many places, such as brick-and-mortar stores, web, mobile, and more, through the help of Shopify.
The cloud-based nature of Shopify makes it easy for you to access it from any device with an internet connection. Some of the features of Shopify include:
Inventory Management
Dashboard Analytics
Automated store emails
Several Dropshipping integrations
Reminders for Abandoned Carts
What is WooCommerce?

WooCommerce is a free, open-source e-commerce plugin for WordPress used to sell physical and digital products. It makes it easy for merchants to create and manage a flexible online store without difficulty. Using this software solution, merchants can convert their standard website into a fully functional online store with all the required e-commerce capabilities.
With WooCommerce, merchants can establish product displays, manage orders, and accept a variety of payment processors.
Even better, using this solution is cost-free! The WooCommerce plugin is readily available for download from the official WordPress plugin directory.
Some of the features of WooCommerce include:
Inventory and Task Management
Secured Payments
Shipping Integration
Automated Tax Calculators
REST APIs
Shopify and WooCommerce are two popular e-commerce platforms that can be used to build and run an online store. Given the similarities between these two eCommerce platforms, it would be good to find out how they compare. The following section will help you decide which is better for your eCommerce project.
Ease of Use and Setup
Shopify is a hosted e-commerce platform, which means it takes care of the technical aspects of running an online store, such as security, backups, and software updates. This allows users to focus on creating and managing their store without worrying about technical details.
WooCommerce, on the other hand, is a self-hosted e-commerce plugin for WordPress, which means that users are responsible for maintaining the technical aspects of their store, such as installing a WooCommerce plugin, managing updates, and ensuring website security. While this gives users more control over their store, it also requires greater technical expertise and a deeper understanding of how to run a website.
Regarding ease of use, Shopify provides a user-friendly interface with a drag-and-drop website builder and a range of templates and customization options.
WooCommerce, while also customizable, requires more technical know-how to set up and configure and may not be as intuitive for users who are less familiar with WordPress and website development.
The good thing about WooCommerce is its handy setup wizard to guide you through the setup process.
Design and Themes
Shopify and WooCommerce offer unique and beautiful themes that give your eCommerce store the professional look it deserves.
In Shopify's theme store, there are over 70 themes (free and paid), so you have enough options to choose from. The premium theme starts at $140. This may seem expensive, but it is a one-time payment. Still, there and plenty of free themes to use if you are tight on budget.
WooCommerce has an entry theme called Storefront, an "intuitive & flexible, free WordPress theme." for eCommerce stores. It is responsive on mobile devices and comes with an impressively fresh layout.
Add-ons and Integration
Most eCommerce platforms require third-party tools, integrations, and services to help improve the store's quality. These tools include analytics tools, email marketing software tools, and more.
Shopify and WooCommerce integrate with several third-party devices.
Shopify is equipped with a powerful API and App store. The App Store lets you buy third-party add-ons for your store. You can find hundreds of apps in the Shopify store, and these apps will help you implement every feature you plan on adding to your store.
Shopify has integrations with different software to help with lead generation. One such software is OptinMonster, which enables you to increase your email list and reduce the number of cart abandonments. Another thing to look out for is the Shopify app to increase sales.
It has fewer add-ons and extensions than WooCoomerce. This is because getting an app listed on their app store is more difficult, especially if the app is created by third-party services.
Since WooCommerce is open source and built based on WordPress, you can access over 59,000 free and paid WordPress plugins.
These plugins can be used for lead generation, payment gateways, social media integration, and many more.
In addition, you can hire a WordPress developer to develop a plugin or integration specific to your needs.
Dropshipping
Dropshipping is a popular eCommerce term involving merchants receiving customer sales requests without having a physical inventory.
Shopify offers integration apps for well-known dropshipping marketplaces, including AliExpress, Oberlo, Printify, and others.
Among dropshipping companies, WooCommerce is quite a popular option. This is due to flexible dropshipping plugins for WooCommerce that simplify the entire setup procedure.
Extensions that enable you to immediately import products, process orders from your website, and more are easy to find in WooCommerce. You might even set up an online store like eBay where other merchants could sell their products.
Session Replay for Developers
Uncover frustrations, understand bugs and fix slowdowns like never before with OpenReplay — an open-source session replay tool for developers. Self-host it in minutes, and have complete control over your customer data. Check our GitHub repo and join the thousands of developers in our community.
Payment Options
Having multiple payment options in your eCommerce store is important because it allows customers to choose which payment system is more suitable.
Shopify provides many payment options for customers. It even comes with its payment solution, Shopify Payments, which offers users multiple payment options like credit card payment.
Shopify also integrates with popular third-party payment gateways like PayPal, Stripe, FirstData, and more. The problem is, Shopify charges extra 2% fee for every transaction made through third-party payment gateways. Let's not forget the extra transaction fees charged by the payment gateways. To have a 0.5% fee reduction, you can pay $299 per month for the Advanced Shopify Plan.
WooCommerce, by default, accepts payments through Stripe and PayPal. They also have a Stripe-powered WooCommerce Payments solution.
All other well-known payment service providers are also supported. Installing payment integrations for Authorize.net, Amazon Pay, Square, Alipay, and numerous other services is seamless with WooCommerce.
WooCommerce even supports several regional and other lesser-known payment services for payment gateways. Since there are no entrance requirements, any payment provider can develop WooCommerce add-ons and offer support.
WooCommerce never charges a percentage fee on credit card transactions unless you use WooCommerce Payments, a big benefit for merchants.
Security
Shopify is responsible for keeping your website secure because it hosts your online business directly. Your free subscription includes free SSL certificates, and as soon as you set up your website, it will be PCI compliant.
Since WordPress is the platform on which WooCommerce is built, you'll be responsible for downloading the appropriate plugins and taking other security precautions to ensure your online store is safe. Typically, this entails getting an SSL certificate, ensuring your web host is safe, and putting security mechanisms like fraud detection and two-factor authentication in place.
You'll also need to intervene to ensure that your site is PCI-compliant.
Pricing
Shopify streamlines the process of starting an online store with its affordable pricing. The basic plan starts at $24/month, then $79/month for the Shopify plan, and $299/month for the Advanced Shopify plan.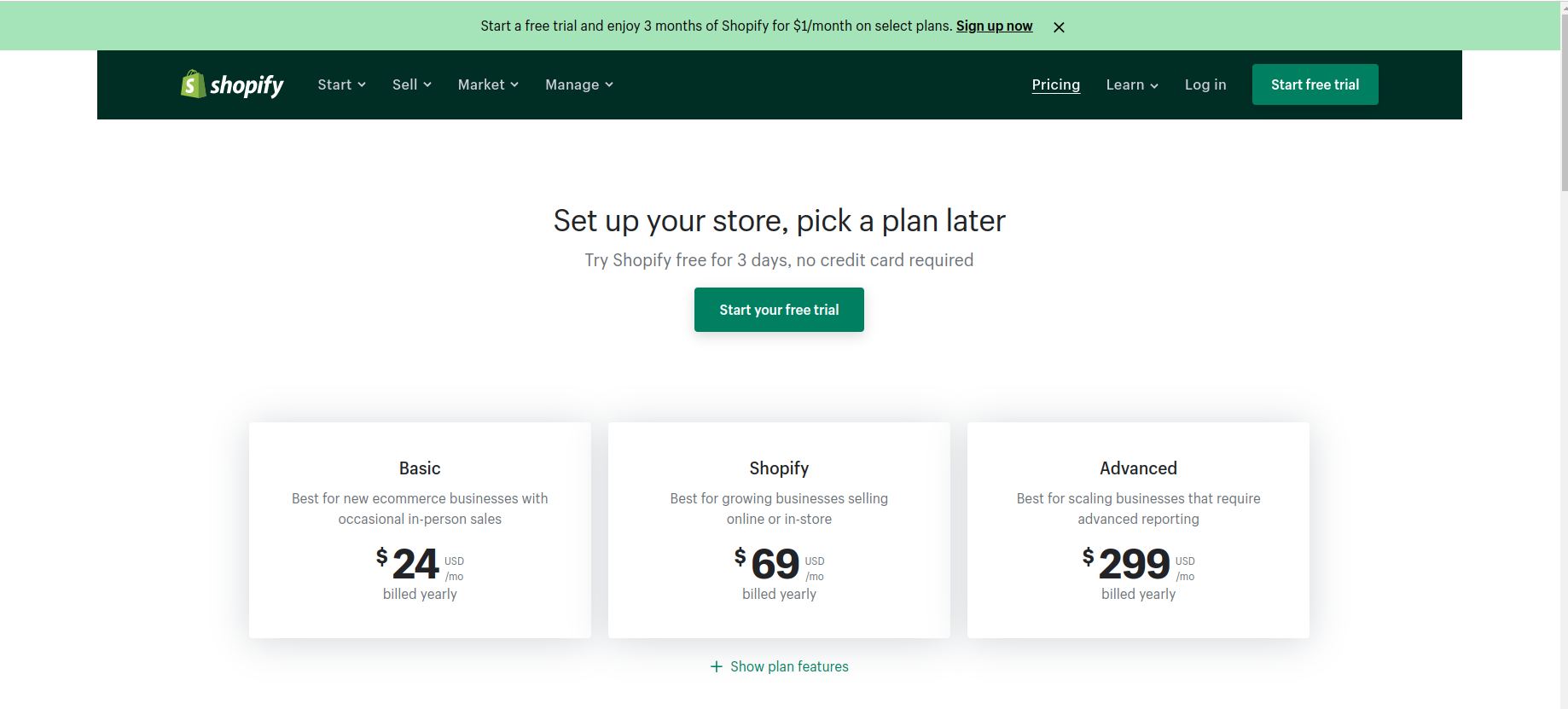 Shopify also has a $9.00/month option called Shopify Lite. With this package, you can use Shopify to make in-person sales in some areas or add buy buttons to any website.
WooCommerce is open source, which means it is a free plugin. Nevertheless, to launch a WooCommerce store, you'll need a domain name, SSL certificate, and a WordPress hosting account.
Typically, a domain name costs $14.99, an SSL Certificate is $69.99, and the monthly cost of web hosting is about $7.99. This is quite expensive, especially if you are just getting started.
Thankfully, many hosting providers now provide specific WooCommerce hosting plans, significantly lowering costs.
One such company is Bluehost.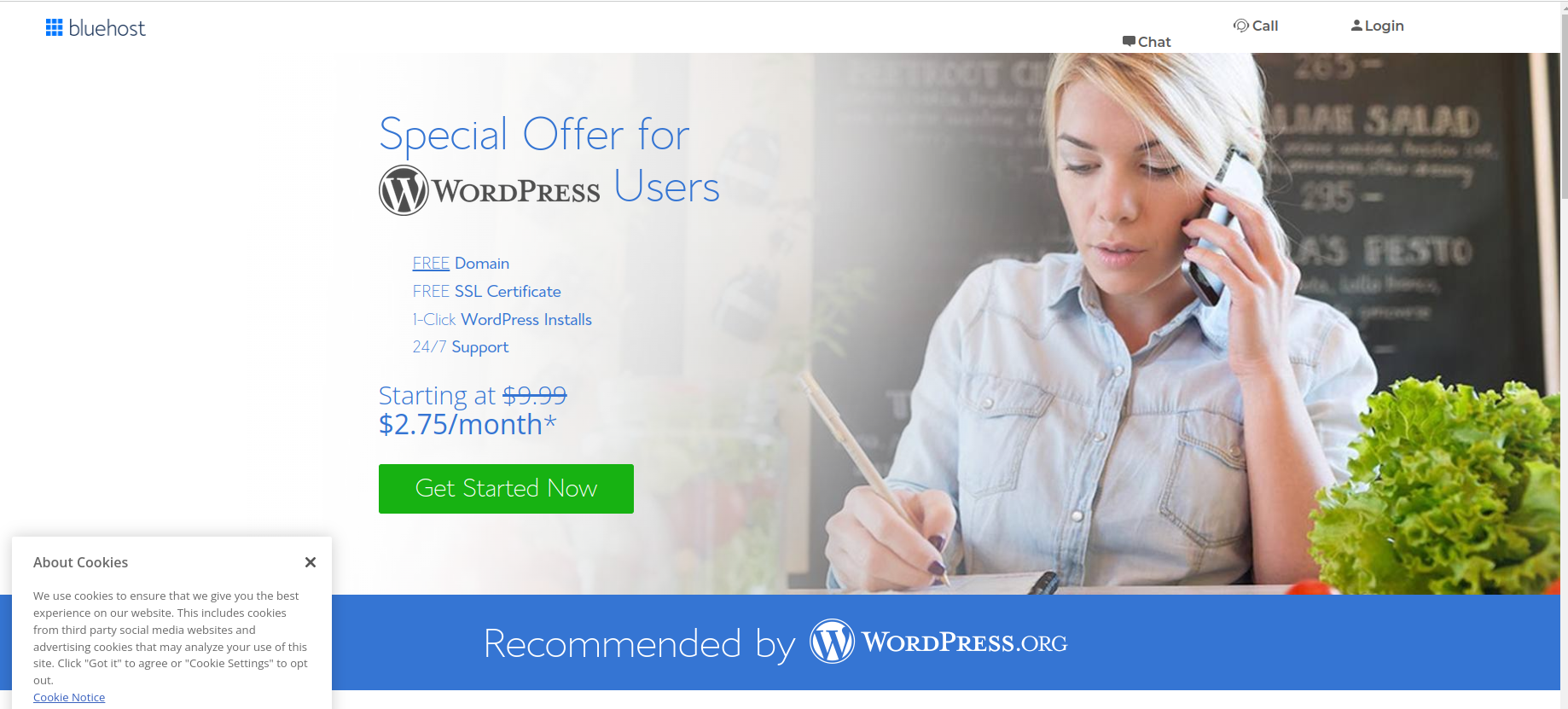 Bluehost is a hosting company that WordPress and WooCommerce officially endorse. With Bluehost, you may launch your online business for as little as $2.75 per month.
Launching a basic WooCommerce store is less expensive than starting a Shopify store. Additionally, WooCommerce won't charge your purchases any percentage fee, which is a very pleasant bonus.
You should know that as you buy paid extensions, WooCommerce costs start to rise. As your internet store expands, so will your hosting expenses.
The fact that you can frequently find free alternatives to premium themes and pricey add-ons is a definite benefit of using WooCommerce.
Customer Support
Since Shopify is a fully hosted platform, they have complete control over the software and have the most in-depth knowledge of their system.
Shopify offers live chat, phone, email, and Twitter assistance around the clock. Shopify also provides the following: Comprehensive documentation. How-to manuals. A knowledge base. Video lessons. Forums for users who want to handle problems independently.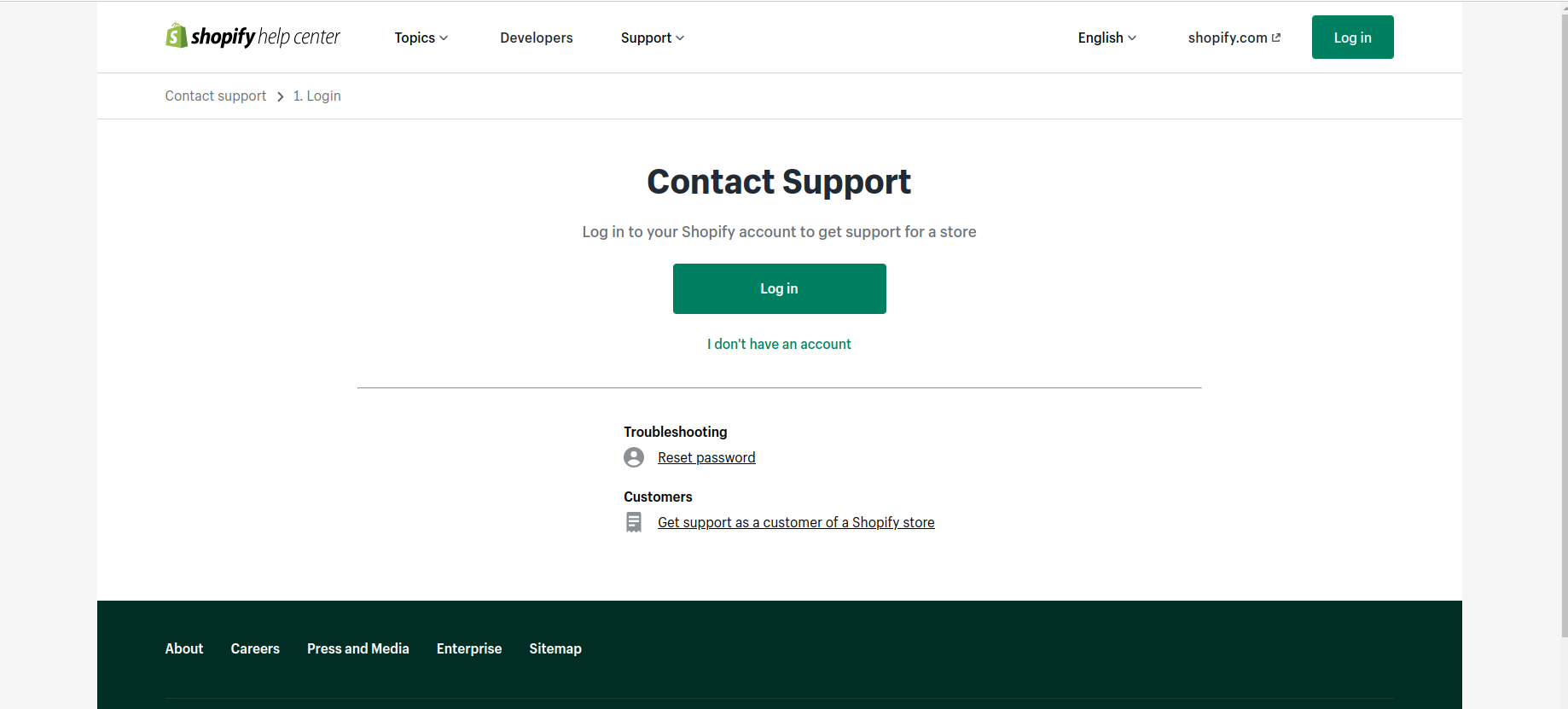 WooCommerce provides some excellent support options. They provide two kinds of support: a help library and an online ticketing system where you can send a written support ticket. For more specialized problems not covered in the help library, a sizable amount of third-party help documentation is available.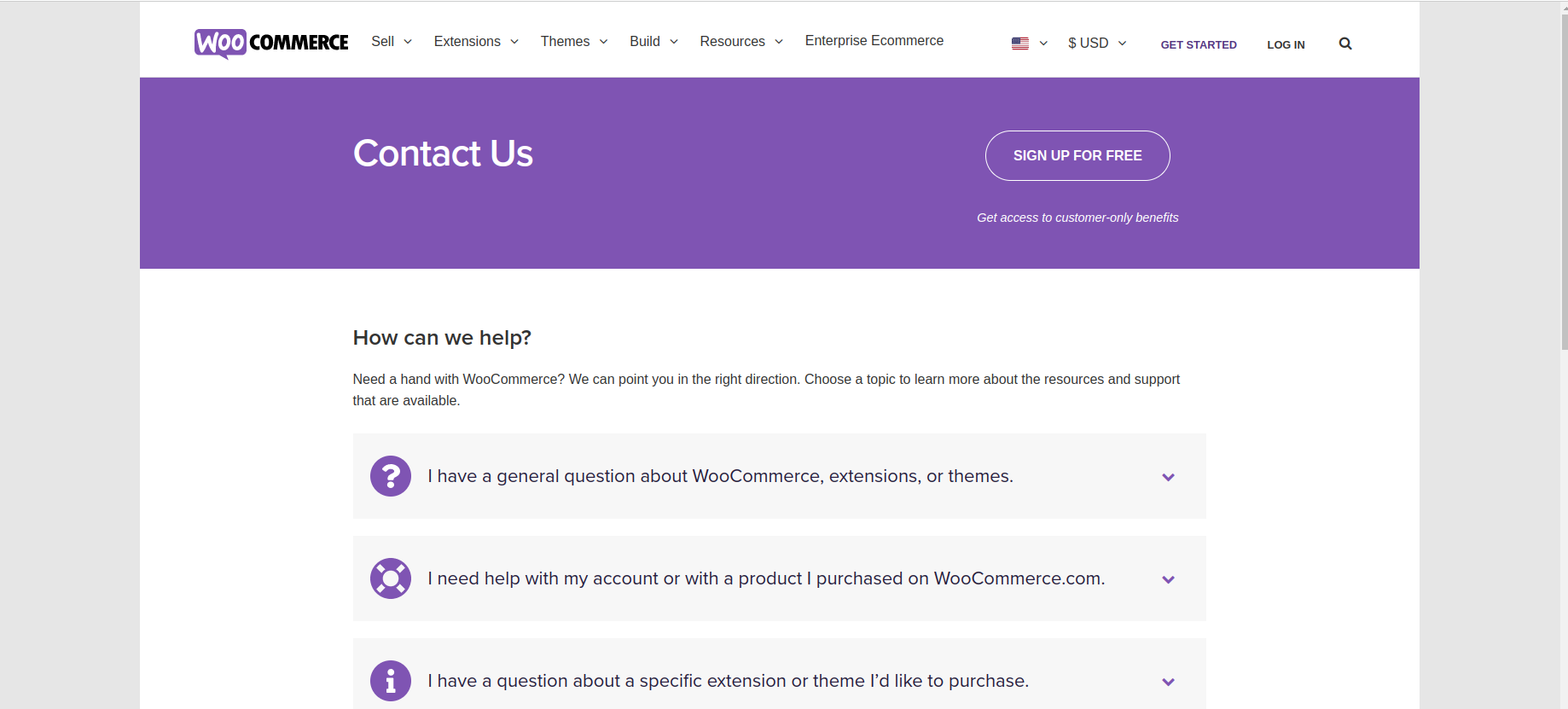 You can also navigate to the resource section on the WooCommerce website at the top. The resource section contains helpful guides such as blogs, documentation, meetups, etc.
Since the platform is self-hosted, your hosting provider will resolve every issue concerning your server.
Summary
This section summarizes the comparison between Shopify and WooCommerce.
| Shopify | WooCommerce |
| --- | --- |
| Shopify is a hosted e-commerce platform | WooCommerce is a self-hosted e-commerce plugin for WordPress |
| Shopify has over 70 themes, both free and paid | WooCommerce has an entry theme called Storefront. |
| Equipped with a powerful API and App store | Has over 59,000 free and paid WordPress plugins |
| It comes with its payment solution known as Shopify Payments | Accepts payments through Stripe and PayPal by default. |
| Shopify is in charge of security | You have to handle security yourself |
Conclusion
In conclusion, both Shopify and WooCommerce are powerful e-commerce platforms offering various features and benefits for online businesses. While Shopify is a more comprehensive and user-friendly solution, WooCommerce offers greater customization options and is more budget-friendly.
Ultimately, the choice between Shopify vs. WooCommerce depends on each business's specific needs and goals. Whether it's the ease of use, affordability, scalability, or customization, both platforms have a lot to offer, and it's worth taking the time to evaluate them to determine which is the best fit for your company. With the right platform, you can focus on growing your online business and easily reach your target customers.
Gain Debugging Superpowers
Unleash the power of session replay to reproduce bugs and track user frustrations. Get complete visibility into your frontend with OpenReplay, the most advanced open-source session replay tool for developers.