Back
The best no-code development tools for developers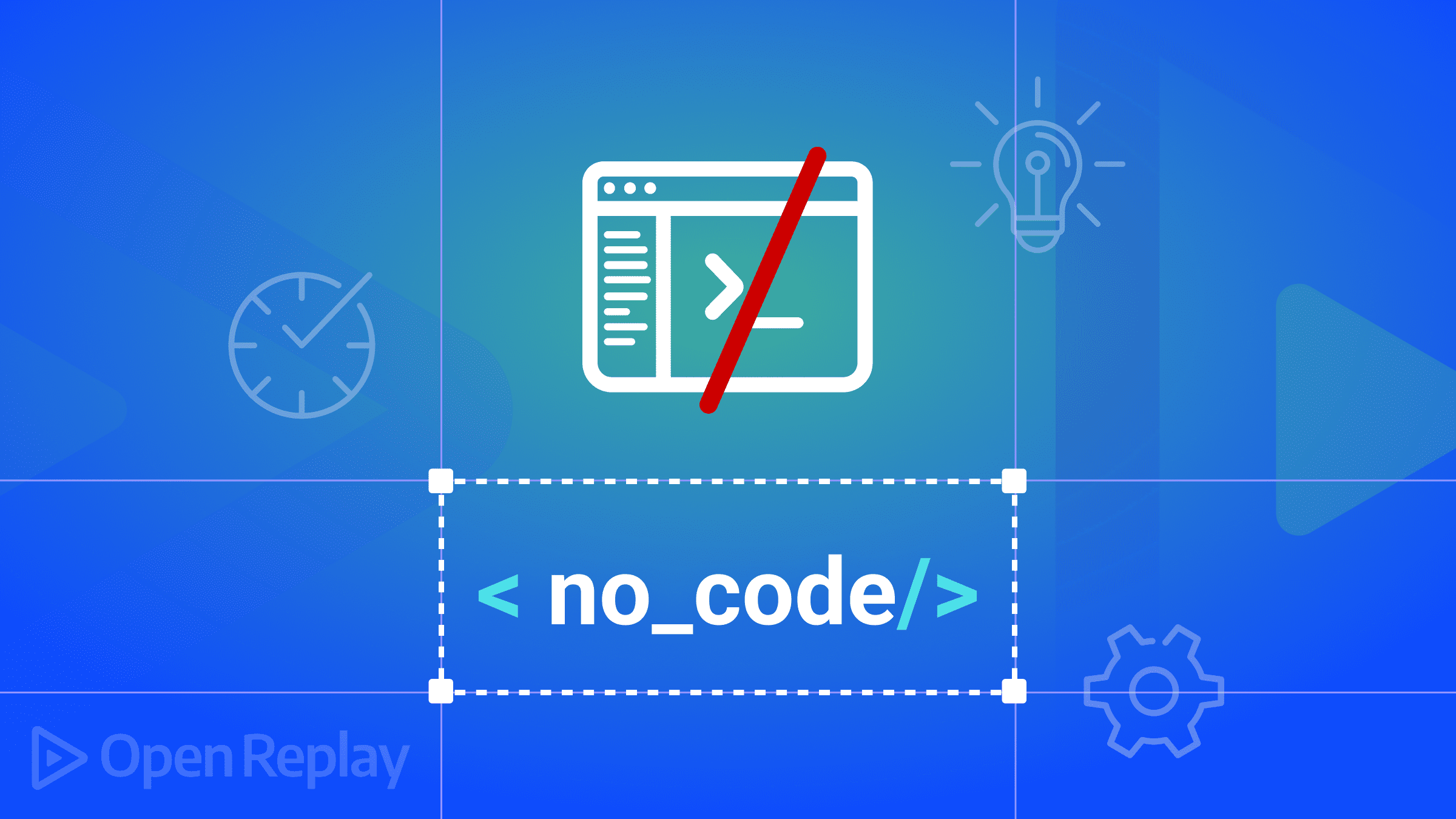 You can create websites, blogs, and many more now with the right no-code development tool. When you code, building a website or application takes a long time and expertise. Even for individuals who can code, these tools can make you more effective and give you an edge. There are a lot of no-code tools, and it is essential to choose the right ones. This article will go through what no-code development is and what you can do with the tools. You will also know the different no-code tools and how to access them.
What is no-code development?
No-code development is an approach to programming whereby you do not need to write codes for web development but use a Graphical User Interface and configuration. This method of programming may require little or no programming skills. Therefore, it is easier for non-programmers to build websites or applications without the stress they may encounter by writing codes from scratch. As a result, you can create digital products, applications, and websites without coding.
The tricky fact is that there is coding in no-code development, but the tool's creators used code to make it functional. No-code development has platforms where you can create virtually everything, and these tools are readily available. These are some of the reasons you want to use a no-code tool and the things you can do with it;
You can create a website, application, and many more.
Your web development process is faster as you drag and click built-in features.
You can efficiently use it for clients and get paid.
With this tool, you do not need prior knowledge of programming.
The tools are available for different businesses.
Small businesses still growing can use these tools to avoid the cost of employing a software developer.
It is easier to change anything you create with these tools.
No more stress with the handoff process between the designers and developers.
Low-coding vs. No-code vs. Hand coding
Low-code is usually mistaken for no-code, but they are pretty different. With no code, you, as the creator of the website, for example, tell it what it does, not how it does it; but with low-code small coding is involved, and this defines the functionality. Of course, people with no technical knowledge can also use low code, but the tricky part is that at some point, you will need the services of a developer to finish up.
You might be wondering, "what is hand coding then?", well hand coding is a development technique that involves writing codes traditionally for the overall functionality of what you are creating. Hand coding is vital because this method makes no-coding building blocks. In addition, you use hand-coding for advanced integration and adding features that suit you rather than already made features that may not fit your taste, to develop a website and many more. You cannot over-emphasize the benefits of any of the approaches you use, but your choice and what you hope to achieve will determine which to use.
Types of no-code development tools
There are many no-code development tools, each with its purpose and features. You can use no-code tools for many things, from creating websites and applications to project management, workflow automation, and many more. It could be challenging to classify these tools as some can perform multiple functions, but let us look at some usual classifications of their types and where they fall.
Website development: This type of no-code development tool enables you to build websites within a space of time. Most times, they are for e-commerce businesses. Therefore, they are likely the most popular no-code tools—for example, Webflow, Wix, Shopify, and Hubspot CMS.

Application development: This no-code development tool helps build applications. In addition, users of these tools develop mobile and desktop applications via a visual editor. New features are added to these tools to keep the applications updated. Some examples of these tools are; Kissflow, Bravo studio, Bubble, Play, and Xano.

Voice tech: Voice tech has left people wanting more with all its features and impact on people's lives over the years. These voice tech tools are created by people that understand how voice services work and make it possible to use voice with no code. If you know about voice services like Alexa, you will appreciate how easier they make life. A tool like Voiceflow falls into this category.
Some best no-code development tools
Now let us specifically look at some best no-code development tools and how you can access them.
Webflow
Webflow is one of the beautiful web-based design, no-code development tools for creating responsive websites. The fantastic thing about this tool is that tutorials are available to teach you how to use the different features. Things you can do with this tool include;
The websites you create here do not need external plugins.
You can design many pages at the same time.
Amazon Cloudfront drives what you make.
It is easy to design, build and launch.
It is also easy to transition from prototype to mockup.
Webflow has a free starter plan and three other paid plans with different features. For detailed information on webflow's plan features and pricing.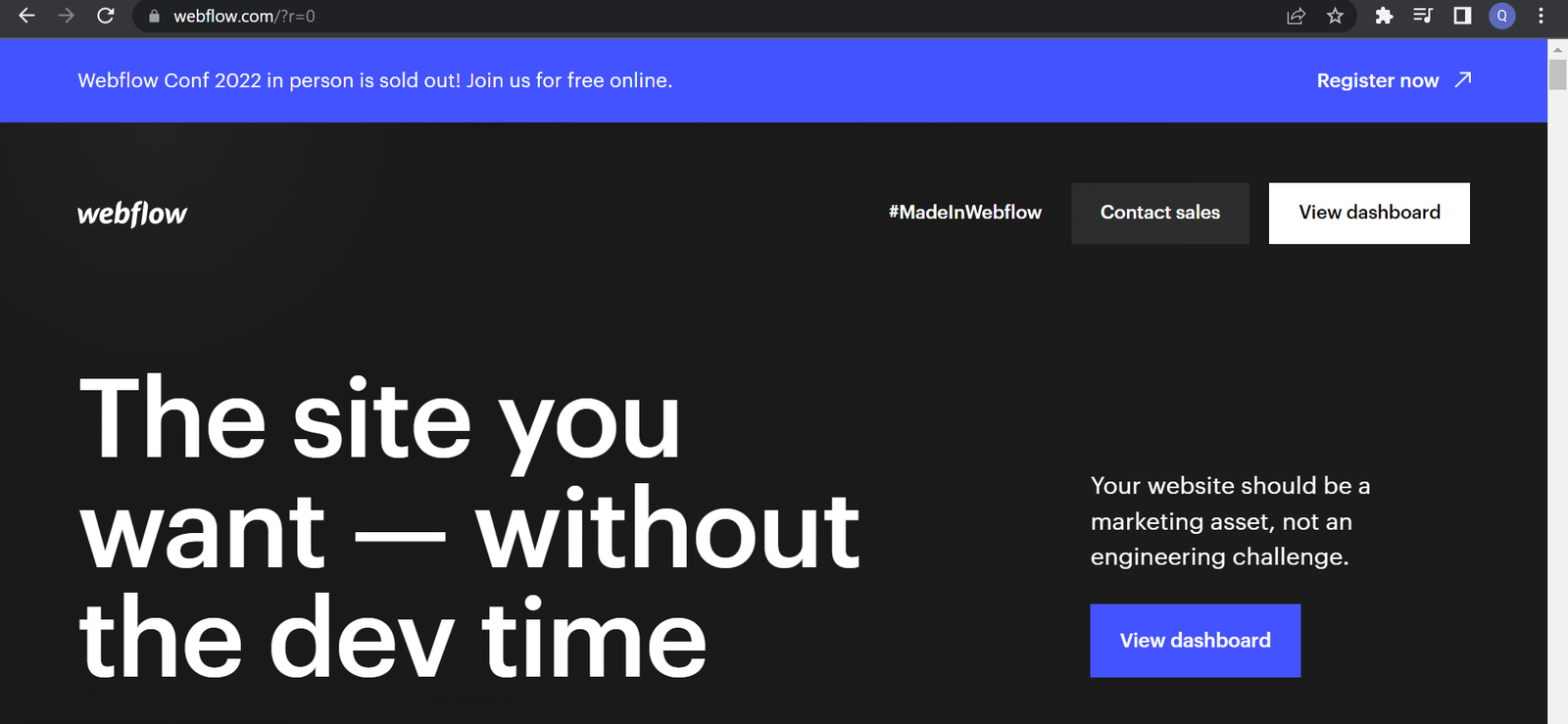 Wix
Wix helps you design, manage and develop websites. It is a cloud-based tool that creates HTML5 websites and mobile sites. In addition, it has a lot of flexibility that makes it easier for you to know how to use the tool. Things you can do with Wix;
There are many designer-made templates and unlimited pages you can use.
You can create a professional website without hiring a web designer.
Top-grade hosting is available too.
Email marketing and e-commerce tools are present.
You can easily add content to enable you to design your website.
This tool has two plan methods; Website plans: These plans are good for demonstrating a professional site and have four paid plans. Business and e-commerce plans: These plans are necessary for accepting online payments. Check the Wix plans and pricing for more information.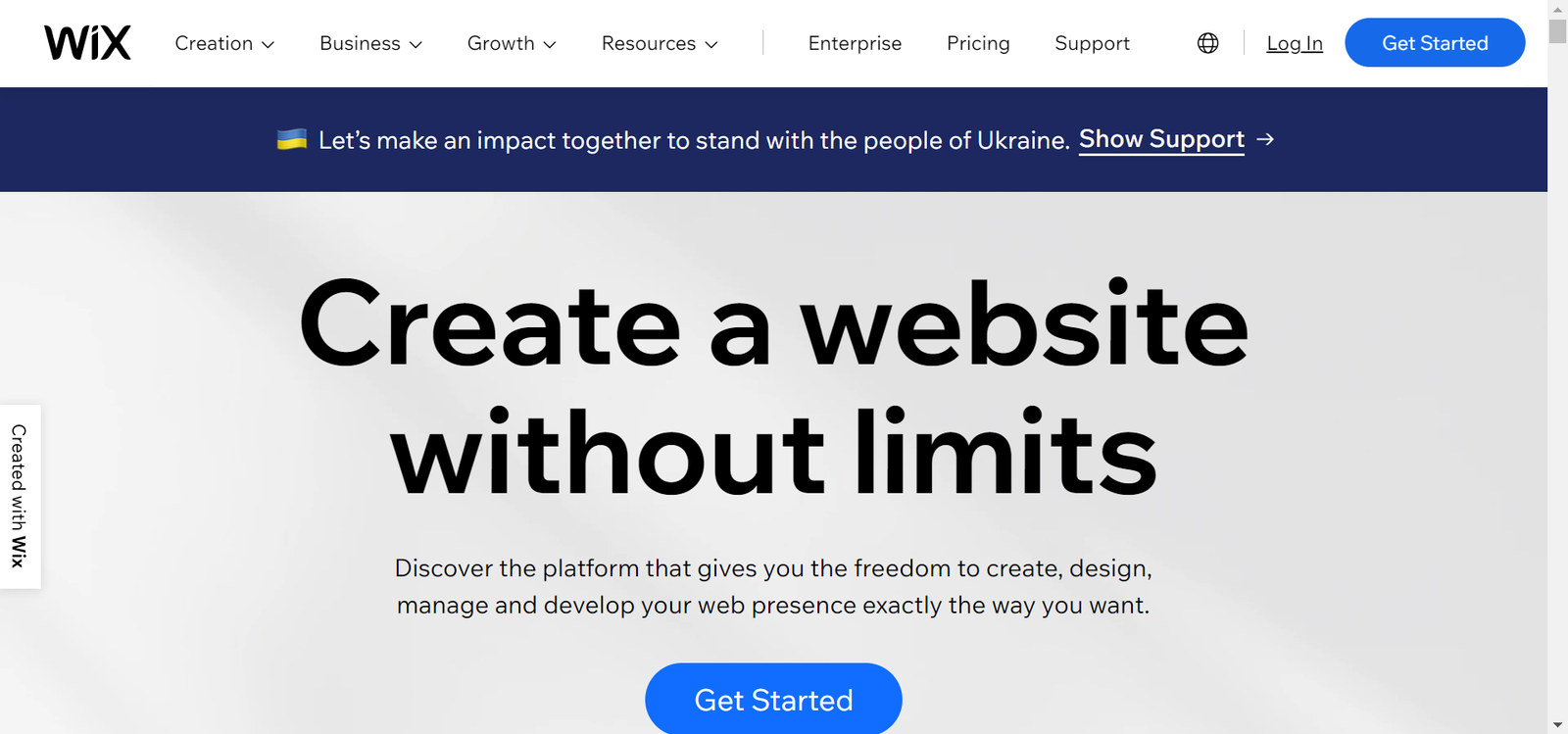 Shopify
If you need a tool to help your business have an online presence, Shopify is the answer. With Shopify, you can create e-commerce websites for online stores. The pleasing thing is that you can also create e-commerce websites for your clients, not just yourself. Things you can do with Shopify include;
You can customize the look of your store with different themes.
It is possible to sell either physical or digital products.
It gives developers access to CSS, HTML, and Liquid (Shopify's templating language).
It enables you to find customers and manage sales.
You can add more features to your e-commerce website with an application extension from others.
You can connect to customers anywhere.
Shopify has three days of free trials and three other paid plans. You can check more on Shopify plans and pricing.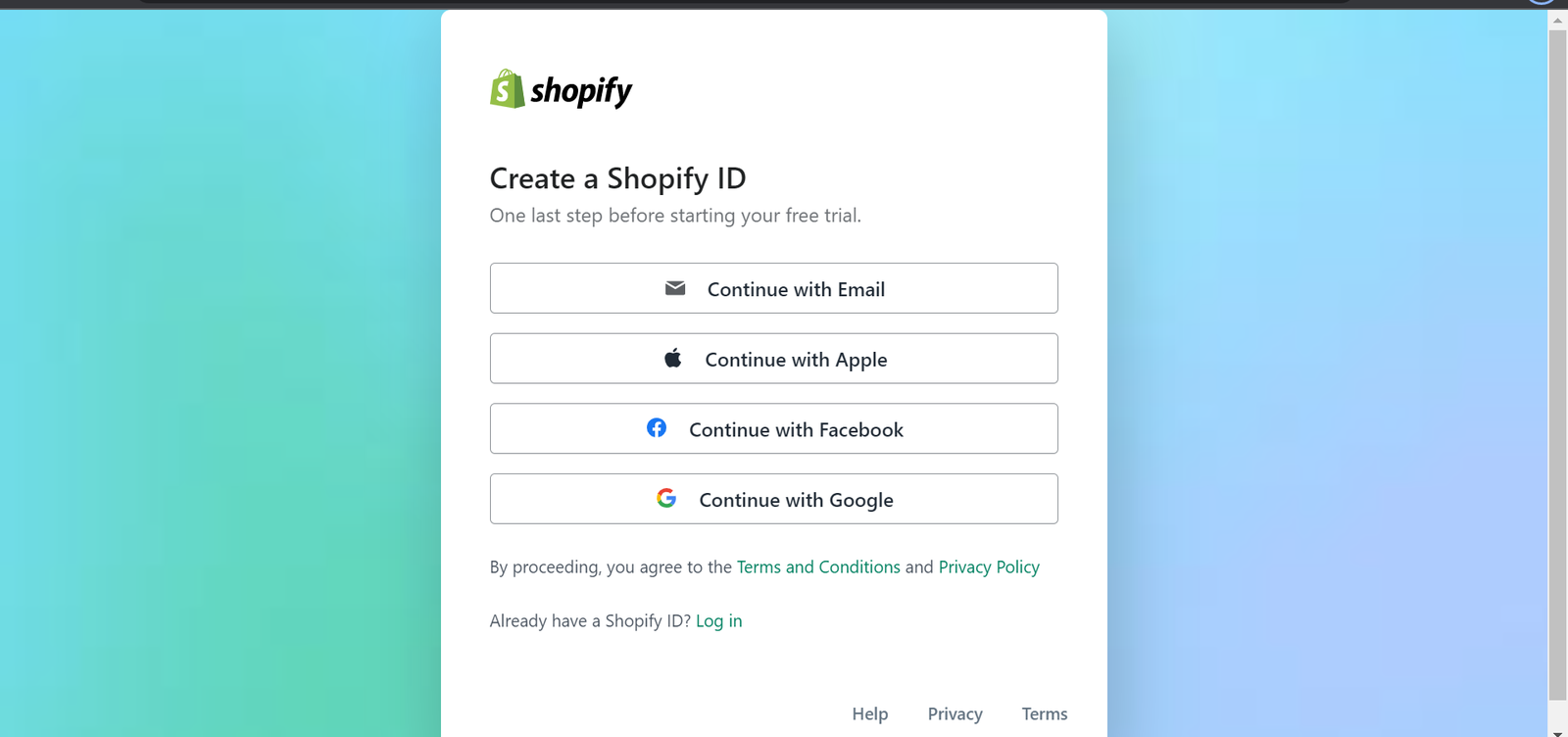 Session Replay for Developers
Uncover frustrations, understand bugs and fix slowdowns like never before with OpenReplay — an open-source session replay tool for developers. Self-host it in minutes, and have complete control over your customer data. Check our GitHub repo and join the thousands of developers in our community.
Hubspot Content Management System (CMS)
Hubspot CMS is a cloud-hosted content management platform that allows anyone to create a modern, clean-looking website with modern functionality. It helps business owners build websites, landing pages, and business blogs quickly. Things you can do with Hubspot CMS;
It has a Sales Hub.
It has all the tools you need for marketing, sales, content management, and client service.
There are many pre-built templates to use in creating your website.
You can integrate this tool with other marketing and feedback tools.
It has an SEO and content strategy for monitoring website usage.
Hubspot CMS has a 14days free trial and three paid plans. You can check the Hubspot CMS plans and pricing for more information about the plans.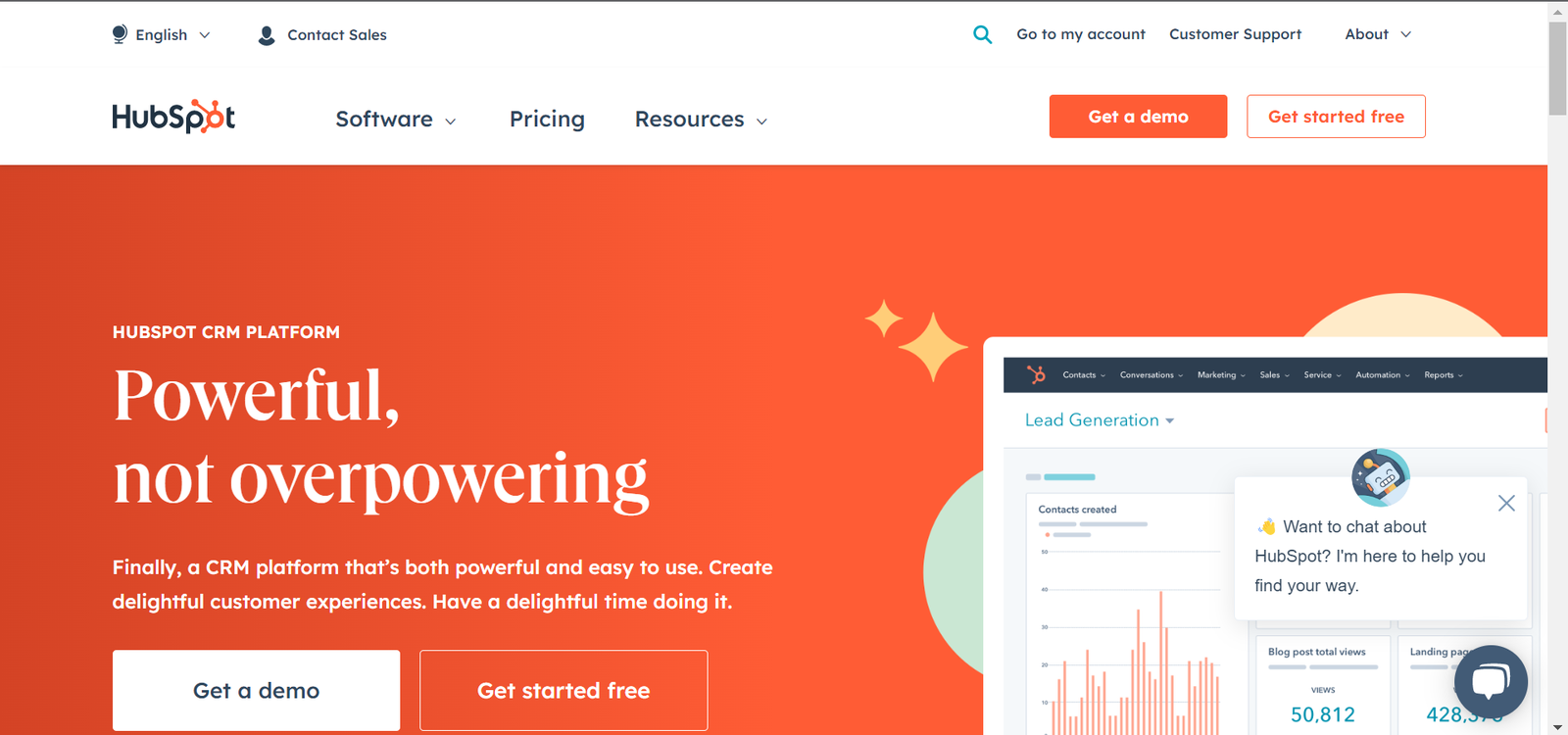 Application development no-code tools
Kissflow Kissflow is a cloud-based tool that enables you to create custom applications. What you can do with this tool includes;
You can automate workflows between teams.
You can digitize your forms and requests.
It has many pre-installed applications to enable you to create your business applications.
It allows third-party integration.
Contextual collaboration is possible.
To create an account with Kissflow, you must have a business email address. This tool has a free trial option and three other paid plans. Check the Kissflow plan and pricing for more details on the available plans.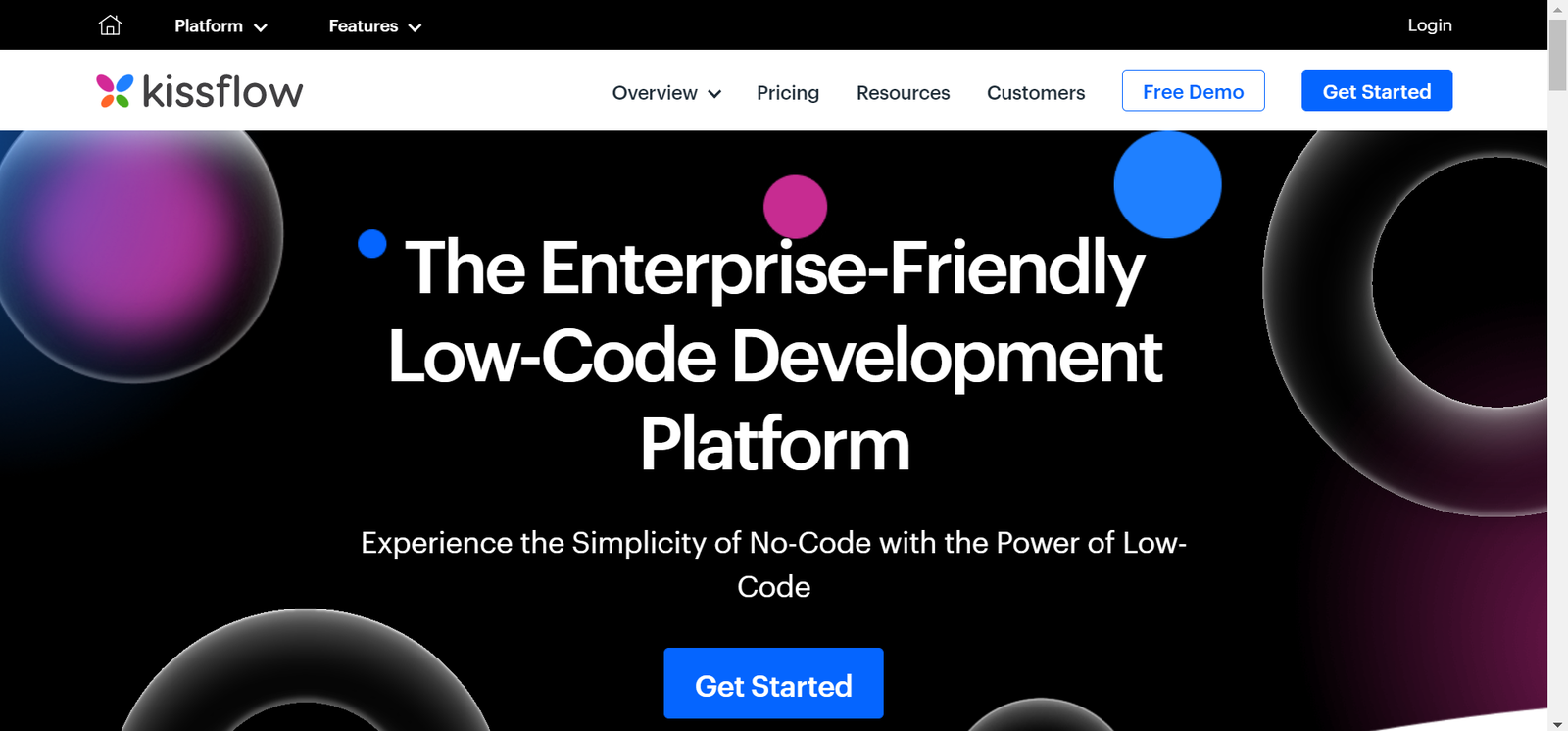 Bravo Studio
If you are looking for a flexible no-code tool to build an application, then Bravo studio is your go-to. This tool allows designers to build applications; all you need is a design and a backend. Things you can do with bravo studio;
You can connect bravo to other backend platforms that provide a REST API to build your app.
You can convert your Figma or Adobe XD design files with bravo studio into apps.
It helps you build apps for iOS and Android.
You can preview your app and send it to others to try.
You can directly use Apple's TestFlight or install Android's APK on your Android device.
You can publish your fully functioning app on App Store and Google Play Store.
Bravo studio has a free plan and other paid plans. For more details, you can check bravo plans and pricing. Watch this demo to learn more about how bravo works.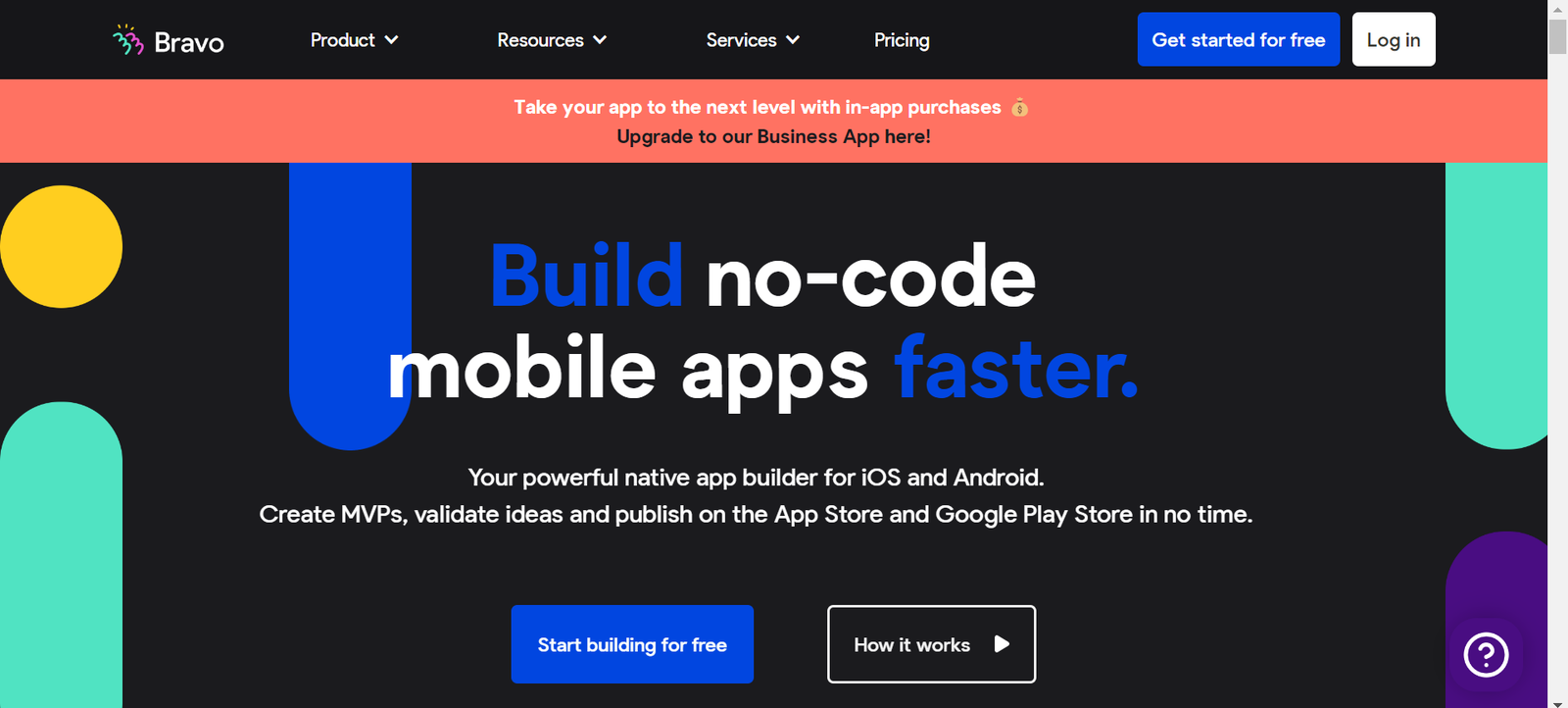 Play
Play is a good choice if you want a tool that ensures maximum flexibility in creating a mobile application. With this tool, you can create mobile products with your ios devices. Imagine how unique this tool is; you can use a mobile app to create mobile apps. Things you can do with this tool;
You can Design and prototype directly from your phone.
Maximize the iOS features to create excellent designs.
You can upload images, SVGs, and create teams.
You can also customize fonts and edit styles.
It is possible to collaborate with your team and share your work directly with the device you want to view.
You can import your Figma designs to play and continue editing and adding interactions—directly on your device.
To access Play, you can click the download button on the navigation bar or apple store.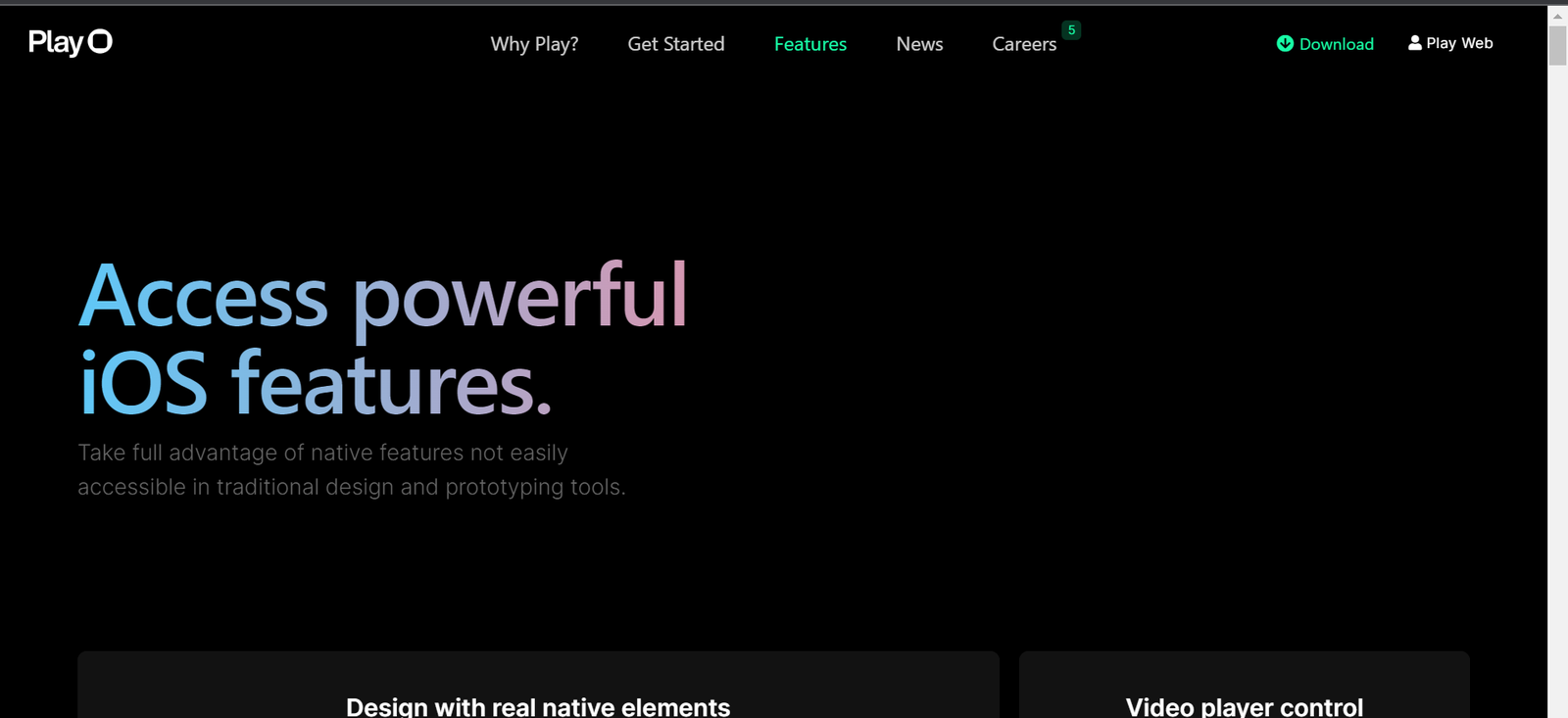 Bubble
Bubble is a good tool for building applications without coding. With this tool, you can build responsive web applications and high-grade mobile applications. Things you can do with Bubble include;
Create SaaS applications, marketplaces, and CRMs.
It allows you to create mobile-friendly layouts
Connection to external services and hardware via APIs is possible.
It has many features and plugins
It makes integration possible to develop a functional application for the market.
Bubble has a free plan in which you can learn about the tool and build applications and three other paid plans. For detailed information on Bubble's plan features and pricing.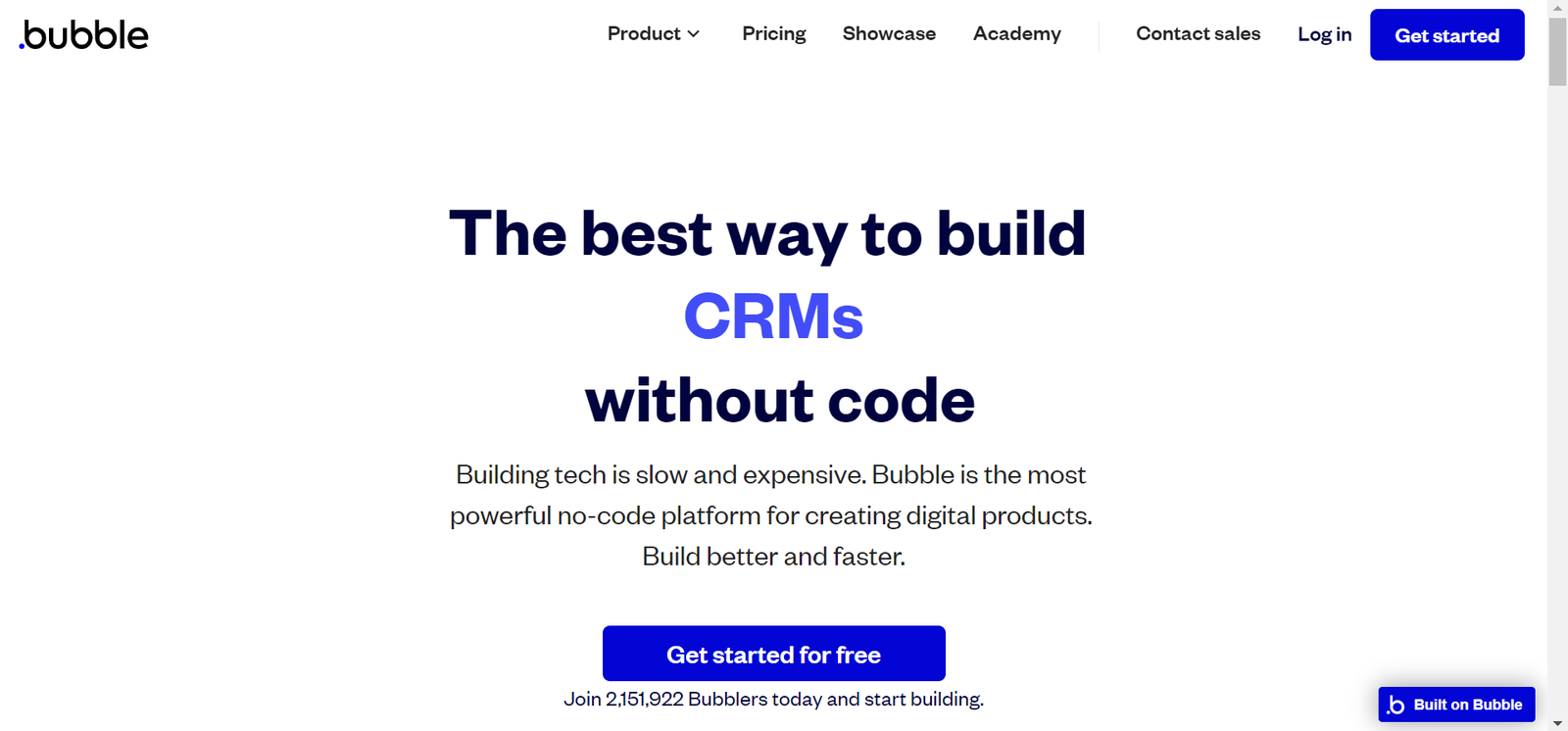 Xano
Xano is a no-code tool that helps build an excellent backend for your websites and applications. The things you can do with Xano include the following;
It provides a complete Database test environment.
You can integrate data from anywhere.
Watch this demo to understand how Xano works. There is a free plan and two other paid plans. Check the Xano plan and pricing for more details on the plans.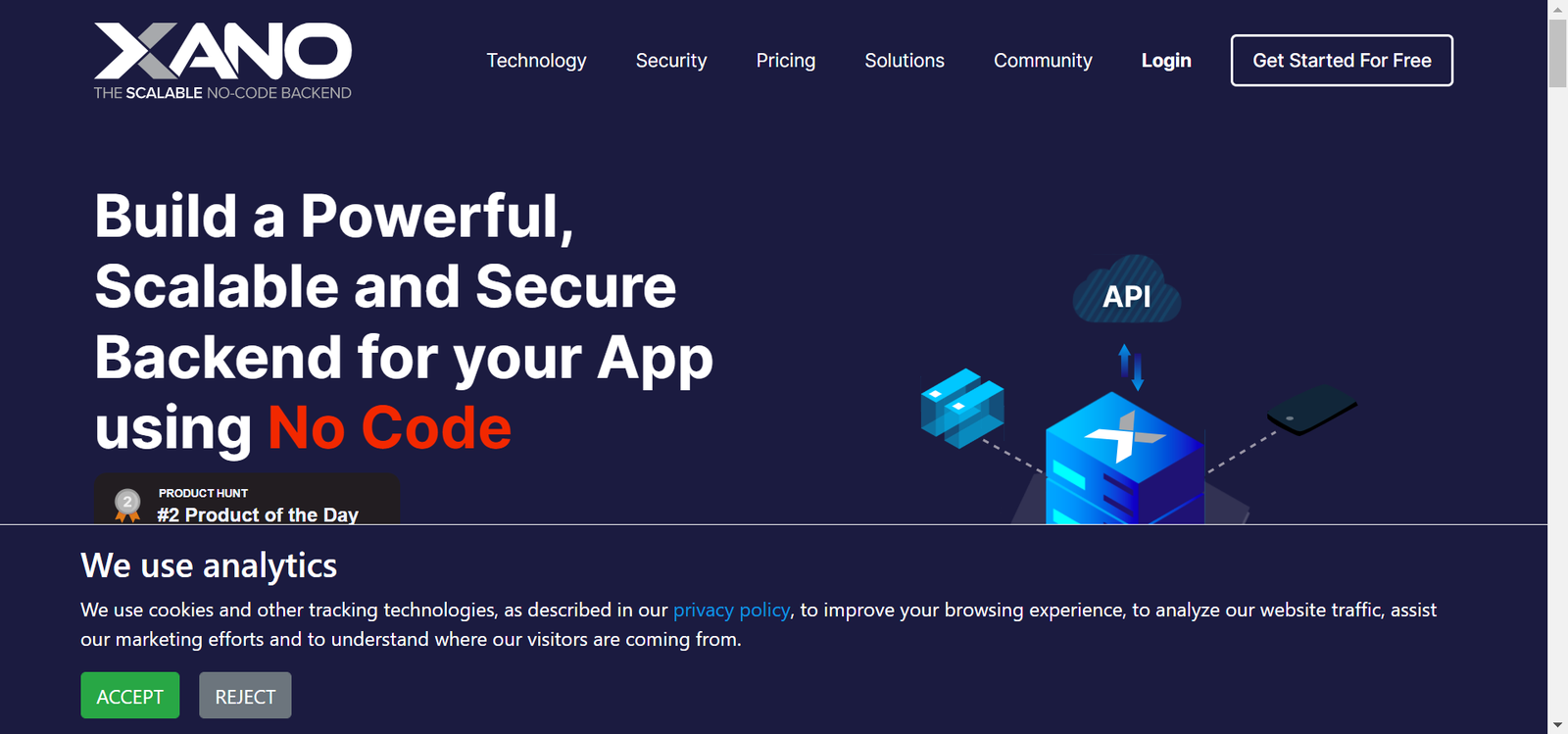 Voiceflow
If you need a tool to build Alexa or Google Home Voice applications with no code, then Voiceflow is the tool. This voice tech no-code tool creates chatbots and voice assistants. Therefore, it builds Alexa Skills and Google Actions visually. In addition, it has a beautifully designed interface and flexible backend. Things you can do with Voiceflow include;
Ensures collaborative designs and prototypes
Design prototypes for Alexa and Google Assistant.
Uses custom analytics to analyze the results of your voice applications.
This tool has a free starter plan and two other paid plans. So you can check more on the voiceflow pricing and plan.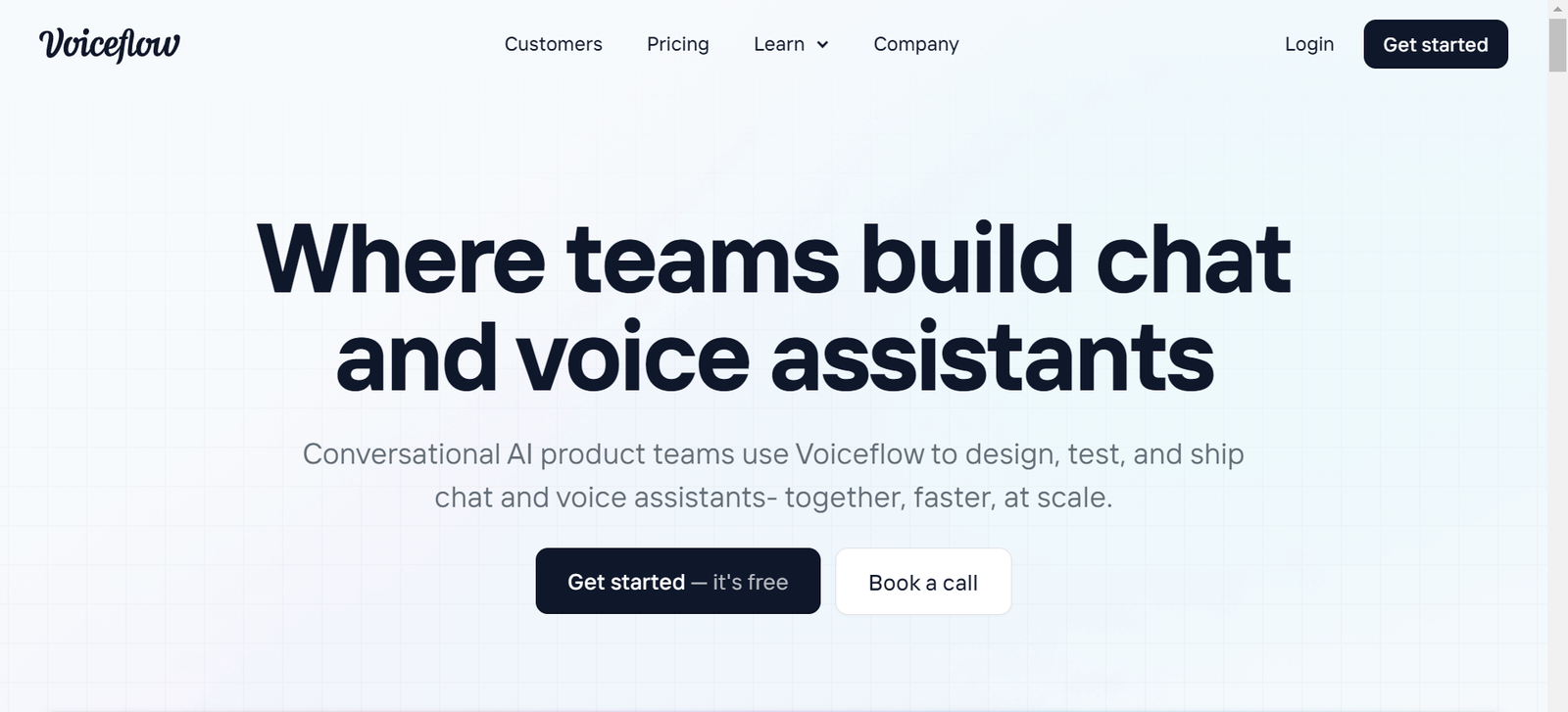 Conclusion
Nothing should hold you back anymore from anything you want to develop, as these no-code tools are accessible to people without a programming background. So get your hands on them and start creating awesome things for personal and business use. No code, no stress!
A TIP FROM THE EDITOR: For other kind of help, look at our 3 Alternatives To GitHub Copilot To Keep An Eye Out For and Is GitHub Copilot A Threat To Developers? articles.
Gain Debugging Superpowers
Unleash the power of session replay to reproduce bugs and track user frustrations. Get complete visibility into your frontend with OpenReplay, the most advanced open-source session replay tool for developers.